Reliability and accuracy, a French conception without concession
The I3 Metal Motion is, first of all, a solid steel frame that drasticly reduce the number of components:
Equiped with a heavy and solid structure, including reinforcements in order to minimize vibrations and maximize the stability.

All the printed parts were removed from the structure, minimizing imperfections and instability.
Plus, the new printer is equiped with a powerfull electronic board: the eMotronic, a high-end electronic board, developped in France:

A 32bits electronic board that permit high speed moves without any loss of quality.

On-front connectors and quick connect plug (beam) that makes it easy to assembly and to use of this machine.

Clocked at 96Mhz enables smoother and faster moves calculation.

+ EASY TO USE:
Intuitive assembly, ready to print in 5 to 6 hours,
Auto-levelling
Aluminium machined extruder compatible with every 1,75mm filaments available on the market
Free technical support
+ ACCURATE:
Machined and chromed shafts to reduce mechanical wear.
Suitable cooling for either small and large parts printing, and the use of technical filaments.
+ TOUGH:
I3 Metal Motion has been conceived and produced using dedicated manufacturing methods such as machining and folding which provide an outstanding stability and rigidity.
No use of threaded rods, neither structural printed parts with random tolerance. At the eMotion Tech company, we first value the quality.
+ THE KIT INCLUDES:
All the spare parts
A 500g PLA spool

Feel free to take a look at the assembly instructions, available on the Support section, to get an idea of the assembly.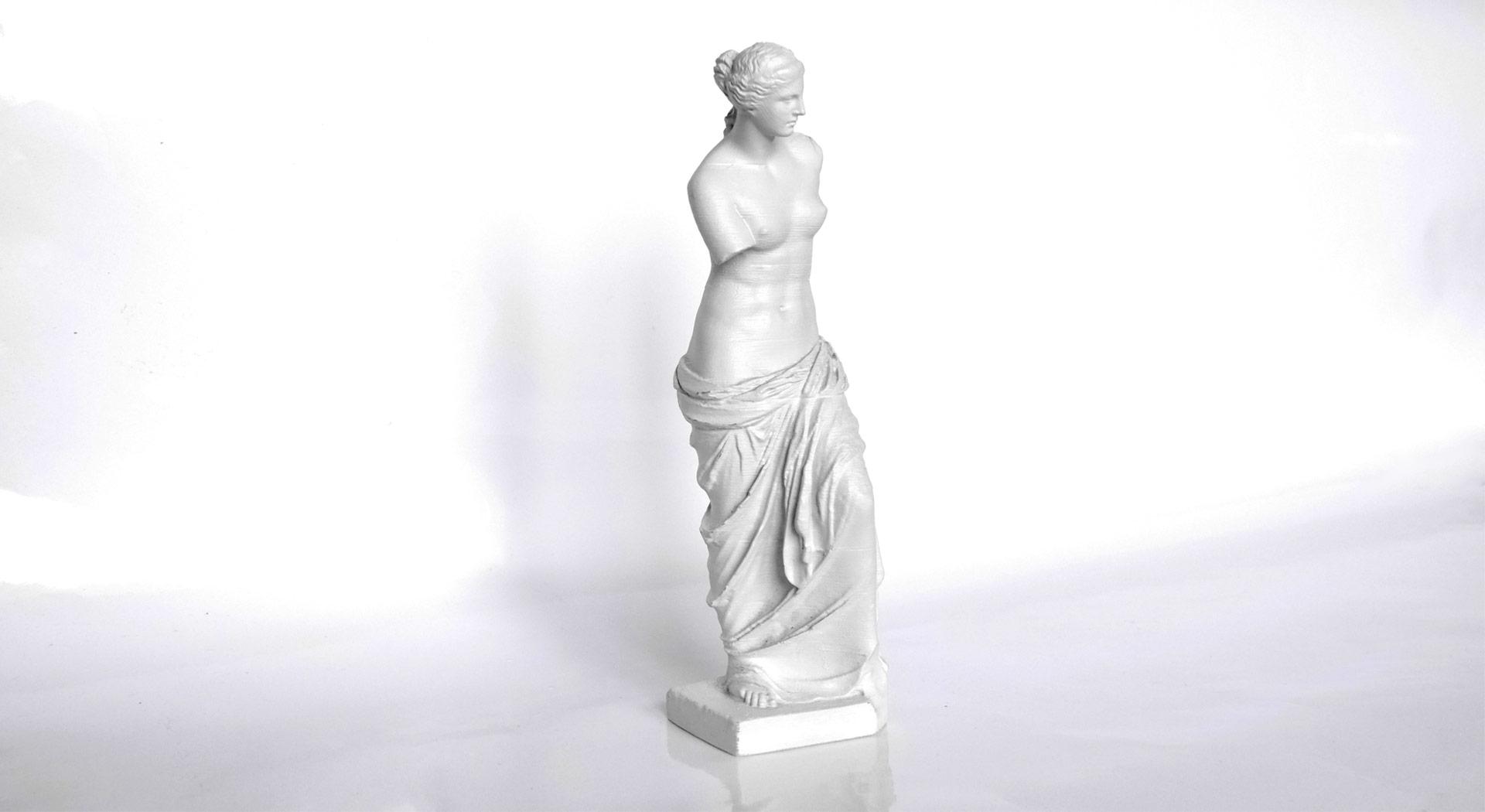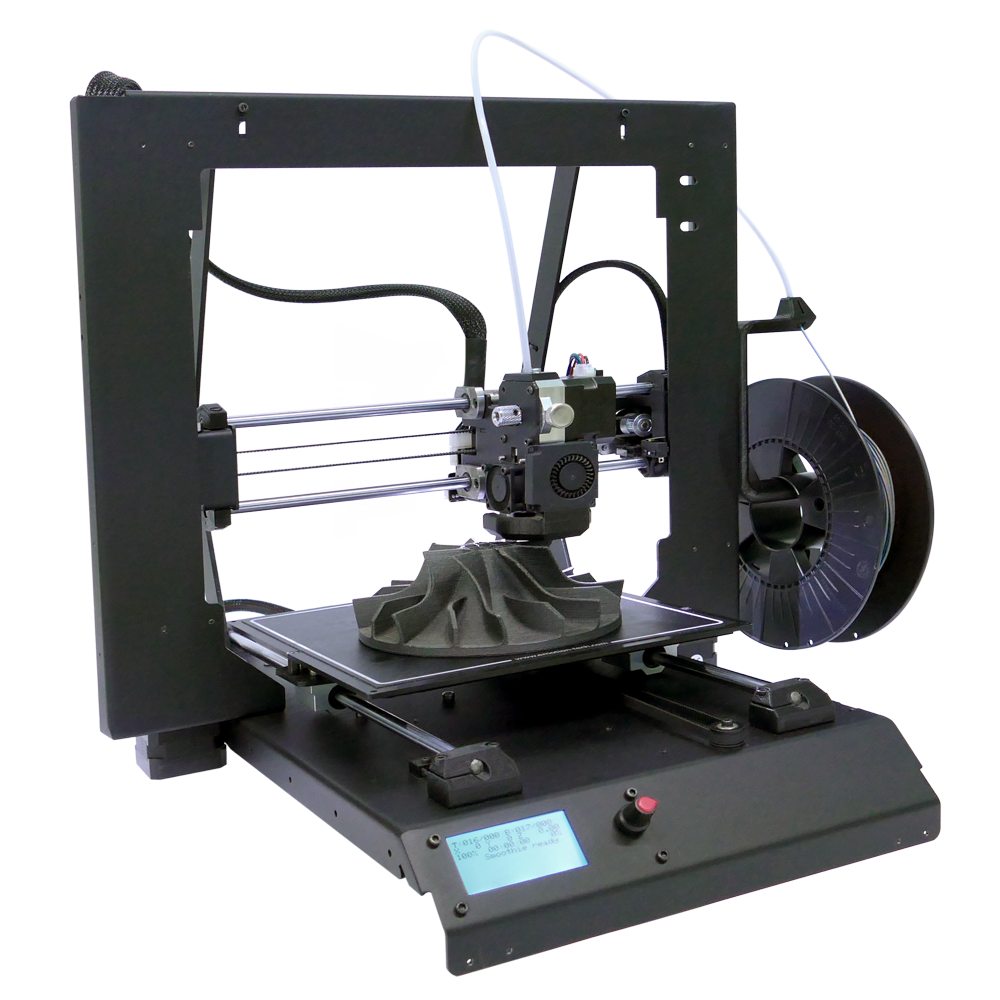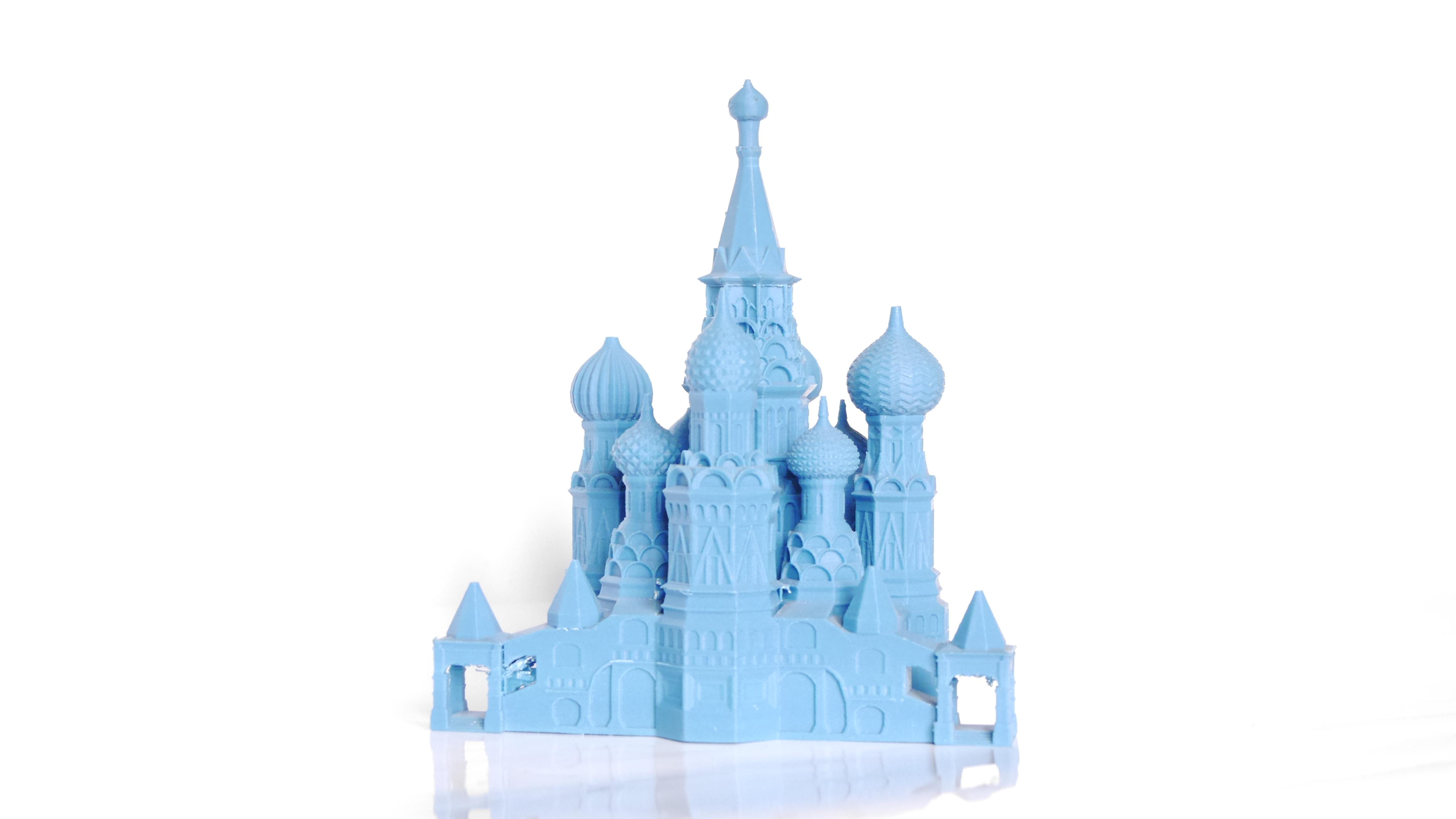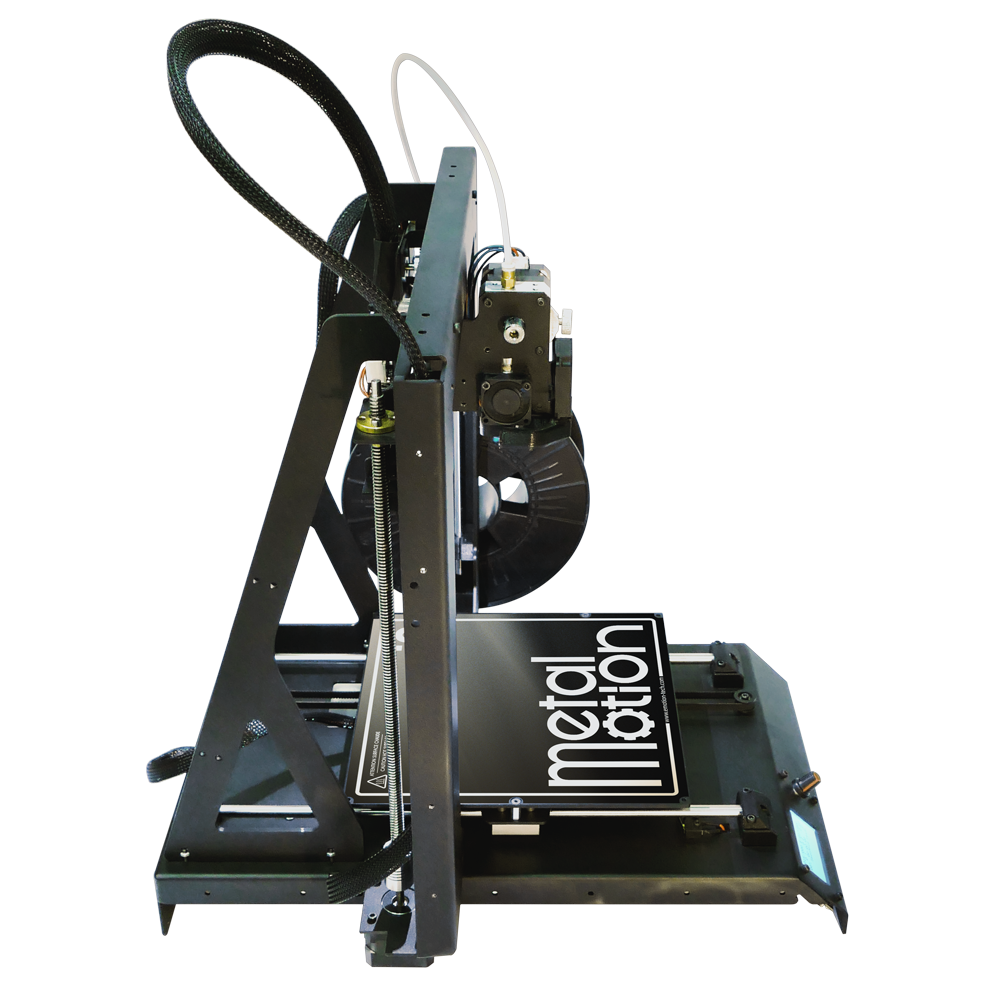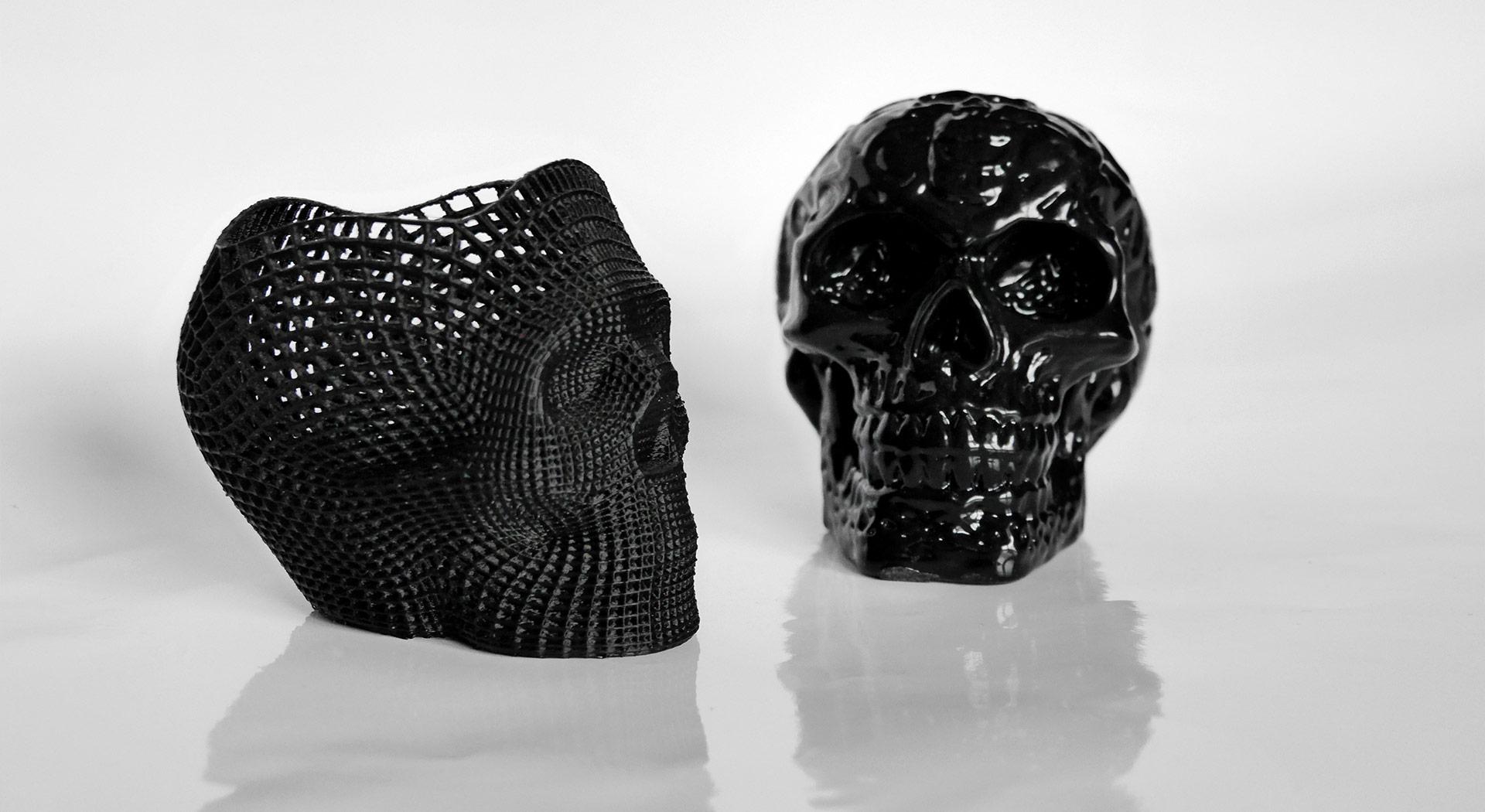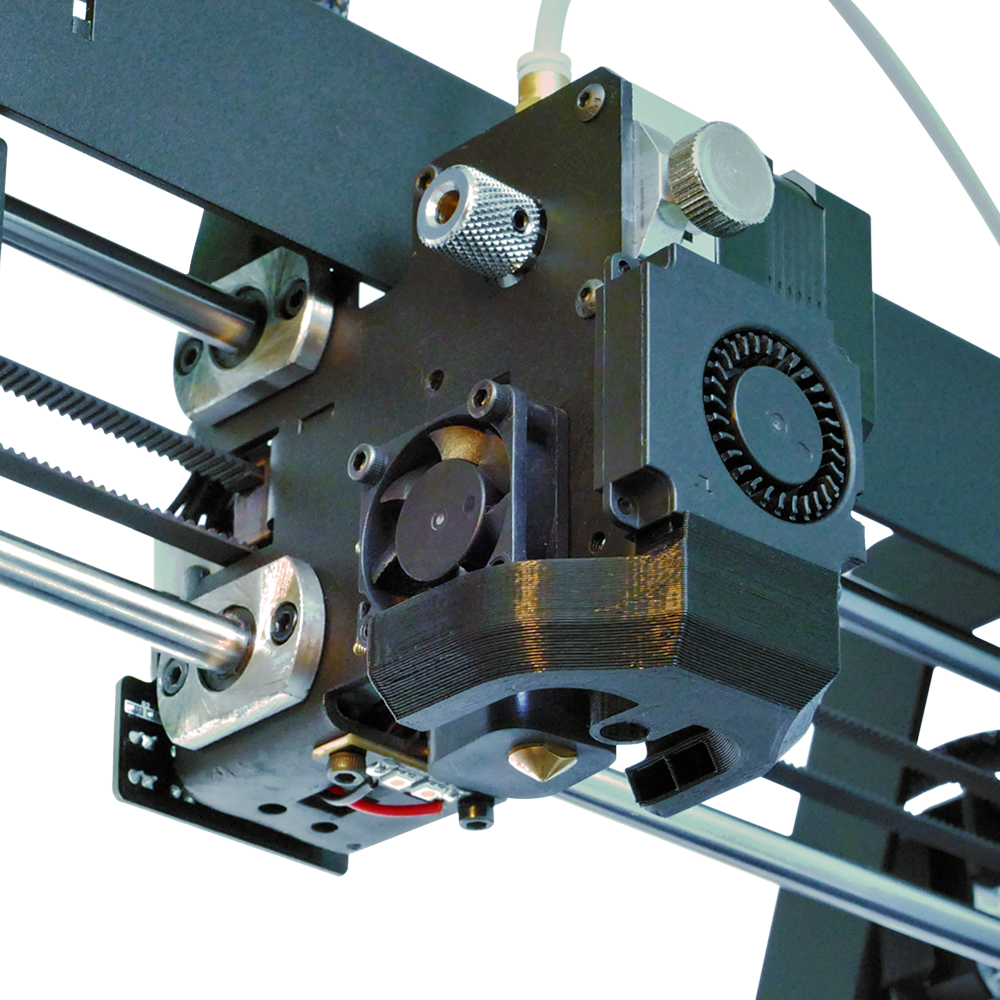 | Label | Value |
| --- | --- |
| Dimensions | Hight 440mm, Length 400mm, Depth 430mm |
| Printing volume | 200x200x200mm |
| Layer thickness | 100 to 350 microns |
| Compatible filaments | diameter 1.75mm, PLA, ABS, G-fil, M-fil, Flex |
| Heatbed | Up to 110°C |
| Supported OS | Mac OS, Windows, Linux |
Would you like our sales department
to contact you about this 3D printer?
Let us know by filling this form.
Configure your 3D printer
Your printer

notranslation
notranslation
Your accessories

PLA Premium 1.75mm Black 1kg
1Kg of PLA Premium 1.75mm Black (RAL 9017)

0.4mm drill
Exist in 0.2, 0.3 and 0.4mm versions
Your services

One year waranty extension for I3 Metal Motion