Use case of the
in the leather industry:
eMotion Tech collaborated with a company (which will remain anonymous for confidentiality reasons) working in the research of leather marking processes intended for an application in the luxury industry.
This company used a Strateo3D in order to make the tools to mark the leather.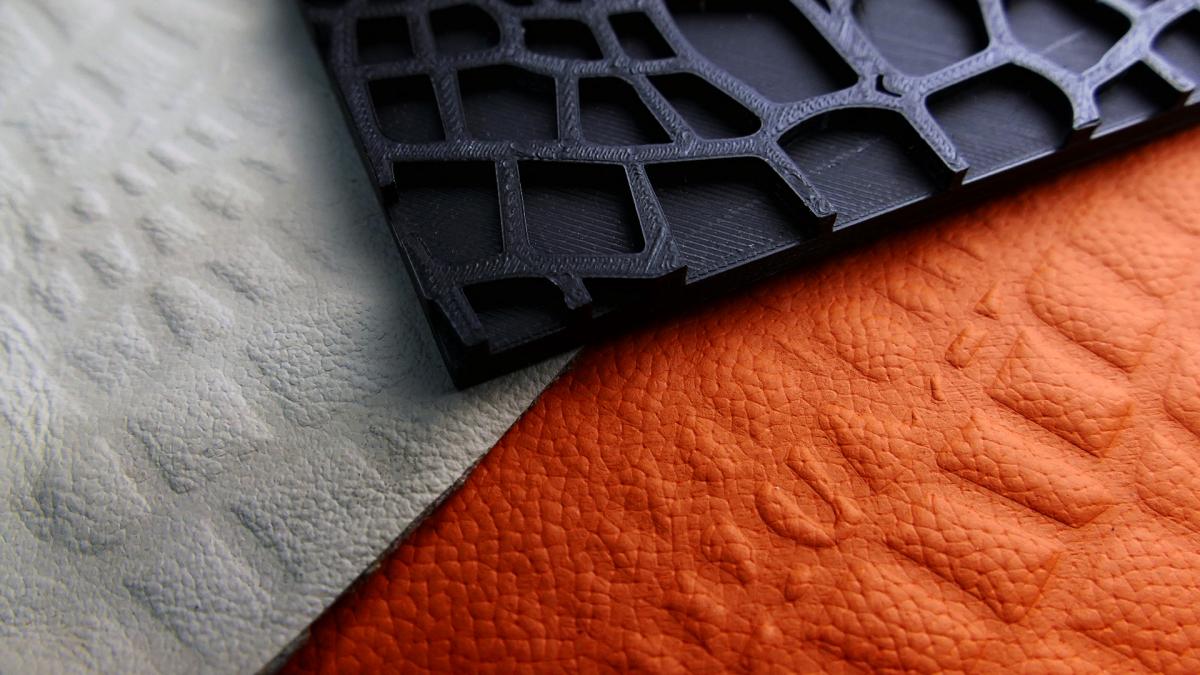 - WHAT WAS YOUR FIRST NEED?
Constantly searching for different leather effects and leather treatments for our clients working in the luxury leather industry, we wanted to develop a new leather marking process based on the pressure of big moulds 3D printed beforehand.
- HOW DID YOU MODEL THIS TOOL (FIRMWARE)?
Our designers used the Rhinoceros software to model the moulds destined to be printed.
- WHAT MATERIAL WAS USED TO PRINT THE TOOL, AND FOR WHICH REASON?
We needed to use a material that could sustain high mechanical pressure and therefore we chose to use PETG.
- HOW DID YOU DETERMINE THE VARIOUS MANUFACTURING SETTINGS (LAYER THICKNESS, POSITIONNING, FILL RATE, ETC…)?
After several tests, we opted for pieces filled with a 60% rate and a layer thickness of 0.6 mm that allowed us to print the moulds quicker.



- DID THE PART HAVE TO BE PRINTED IN SEVERAL PARTS? IF SO, HOW MANY? WAS IT PRINTED ALL AT ONCE ON THE SAME BED OR SEVERAL PRINTS?
We manufactured several pieces on different printing beds.

- HOW MUCH TIME DID THE PRINT LAST?
Prints did not take the same amount of time as the moulds were different, but on average they lasted a few hours.

- WHAT BENEFITS DID YOU SEE IN USING THE STRATEO3D TO PRINT THIS PART?
Adding the Strateo3D to our manufacturing processes allowed us to make several iterations of the different moulds until we got the desired results. All of that in a rather short amount of time and for relatively piddling costs.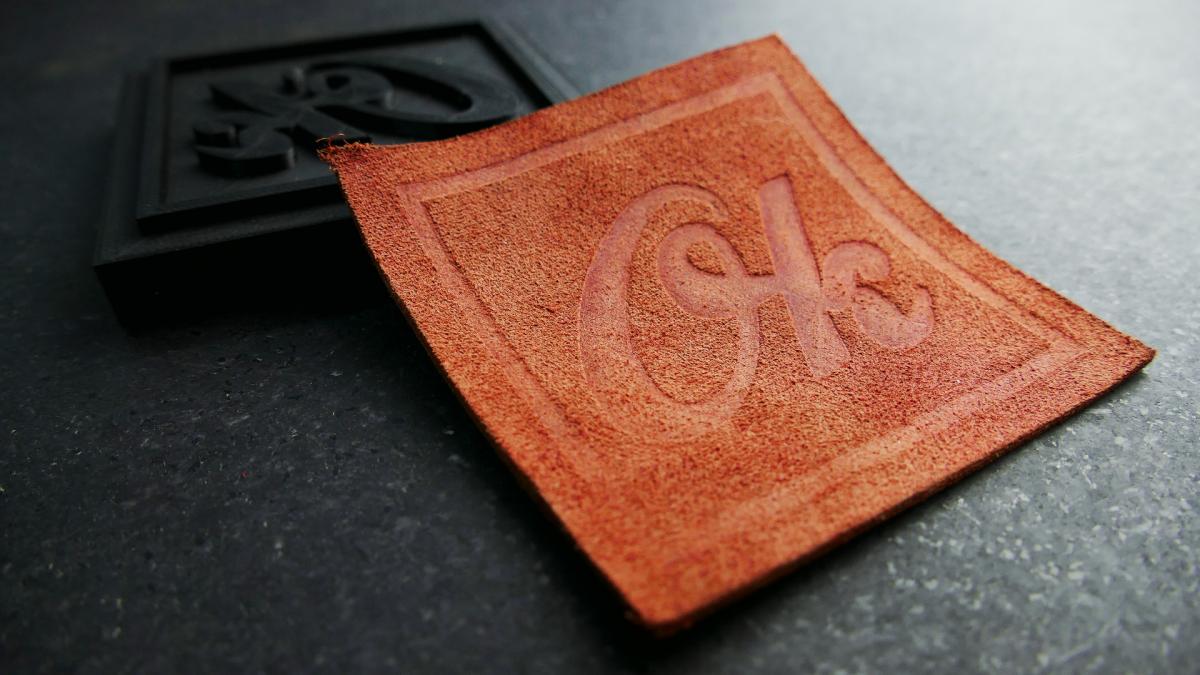 - COULD YOU COMPARE IT WITH ANOTHER MANUFACTURING METHOD (TIME, COST, ETC…)
We were used to manufacture our leather marking moulds and the cost of those processes were much more substantial than the ones allowed by 3D printing on a Strateo3D.

- ARE YOU CONSIDERING OTHER USES OF THE MACHINE/REQUEST TO THE PRINTING SERVICE?
Now that we have included this making method in our process, we intend to put it to good use in the making of our next moulds or tools meant to give new texture effects on leather.


Ready to enhance your productivity integrating an additive manufacturing solution to your processes?
Feel free to contact us and tell us about your needs.