Use case of the
in the nautical sector:
Located in Arcachon, the French company Bluenav is dedicated to the design and manufacturing of electric boat engines.
Among their various processes, they use the Strateo3D to manufacture waterproof and functional parts in the production of their electric engines.
- WHAT WAS YOUR FIRST NEED?
We wanted to create a protective case to make the stepper motors waterproof. Then, we created covering hoods for our electric engine solution.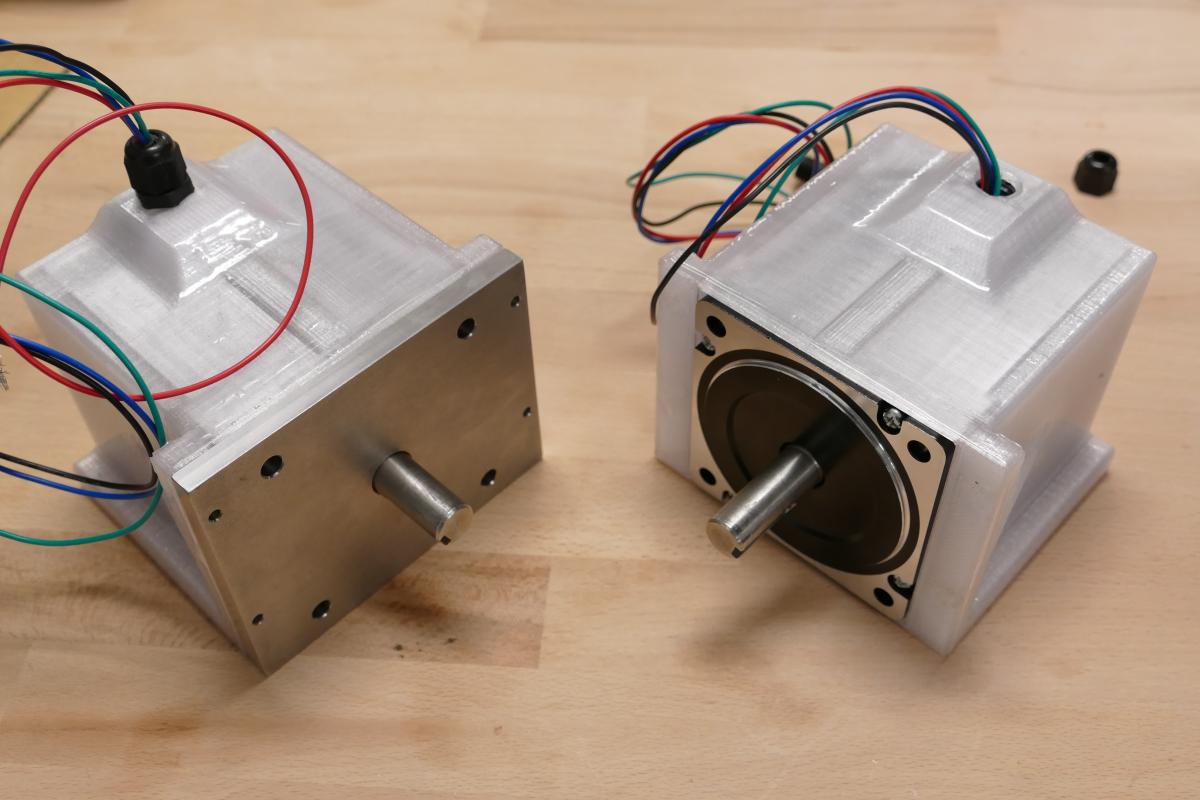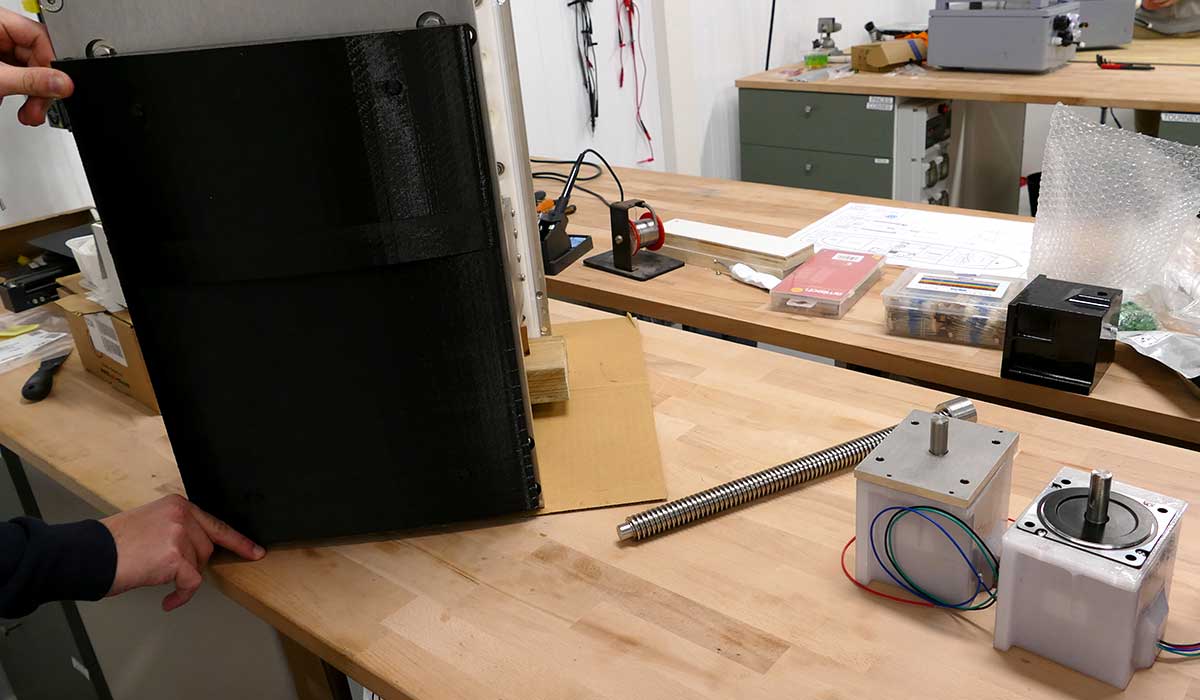 - HOW DID YOU MODEL THIS TOOL (FIRMWARE)?
The modeling of the parts was made in a quite classical way, using Solidworks.
- WHAT MATERIAL WAS USED TO PRINT THE TOOL, AND FOR WHICH REASON?
We have chosen PETG for its mechanical strength, its hydrophobic properties and its easiness to print wide parts. Once the parts were printed, we post processed them: we applied epoxy resin to waterproof them, and painted on the hoods.





- HOW DID YOU DETERMINE THE VARIOUS MANUFACTURING SETTINGS (LAYER THICKNESS, POSITIONNING, FILL RATE, ETC…)?
As we wanted to print large parts, we focused on optimising the printing time in order to reduce the production cost, having still a quality that met our expectations. So we have choose 0.8 mm diameter nozzles to print the hoods with a 0.5 mm layer thickness, and 0.6 mm diameter nozzles to print the stepper motor cases, with a 0.3 mm layer thickness.
- DID THE PART HAVE TO BE PRINTED IN SEVERAL PARTS? IF SO, HOW MANY? WAS IT PRINTED ALL AT ONCE ON THE SAME BED OR SEVERAL PRINTS?
The large printing volume of the Strateo3D allowed us to print each hood in one and single print , with only one extrusion, on the bed. Concerning the stepper motor cases, we printed the 4 items all at once.
- HOW MUCH TIME DID THE PRINT LAST?
The printing of a stepper motor case lasted for 14 hours, the side hoods needed 22 hours each. The upper hood is made of two parts that took 9 hours to be printed, and it took 82 hours to get the front hood.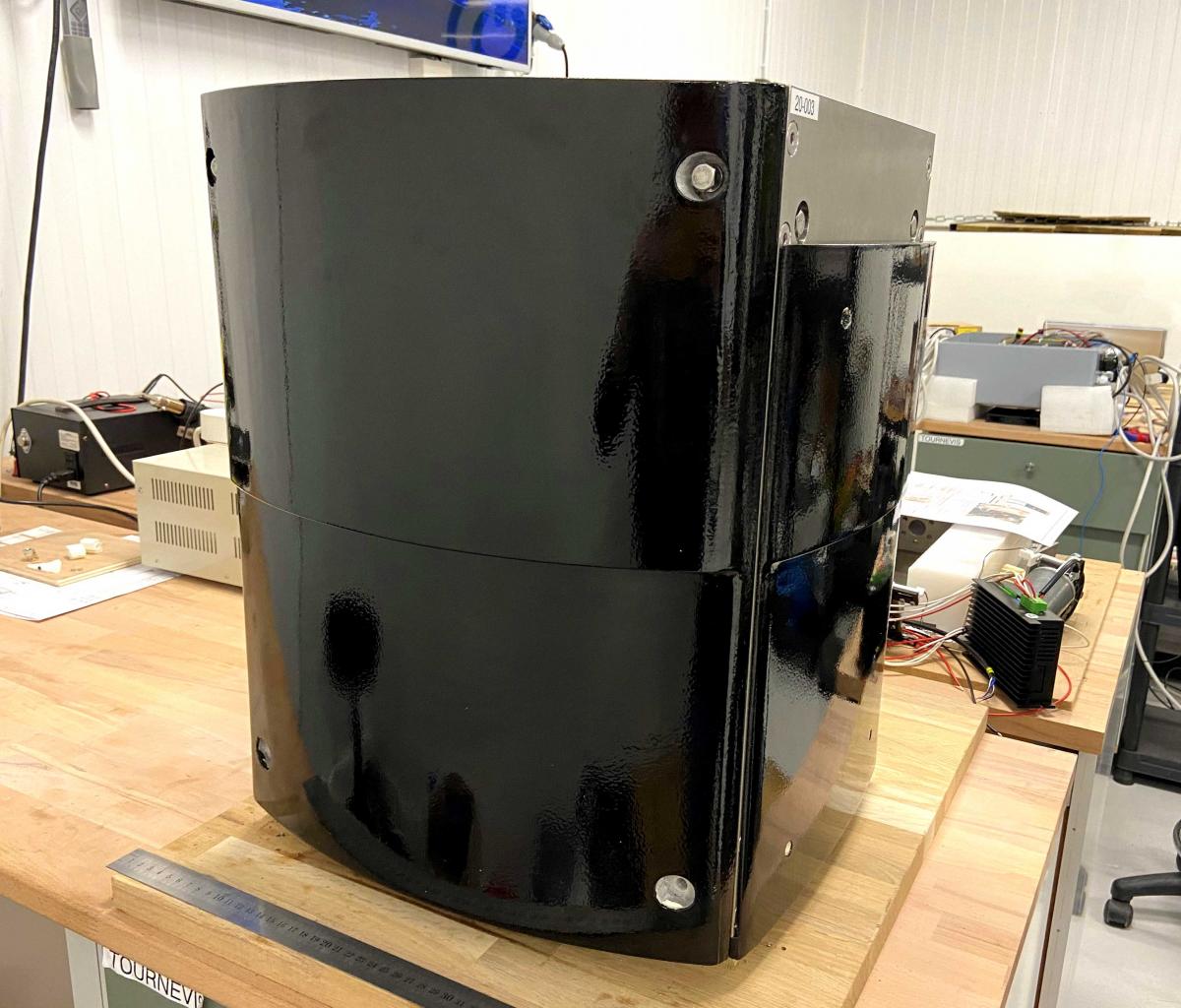 - WHAT BENEFITS DID YOU SEE IN USING THE STRATEO3D TO PRINT THIS PART?
The main benefits that made us chose the Strateo3D to print our parts are its reliability, its printing quality, and the fact that it allows the printing of large parts. Its speed performances were also a decisive factor.
- COULD YOU COMPARE IT WITH ANOTHER MANUFACTURING METHOD (TIME, COST, ETC…)
We have always thought about 3D printing to get our parts because it is a manufacturing process which allows a high flexibility, as well as controlled costs, without the need to use a mould.
Robinson SERRE,
Mechanical engineer, Bluenav company


Ready to enhance your productivity integrating an additive manufacturing solution to your processes?
Feel free to contact us and tell us about your needs.